Experience a unique day out
Over an area of 40 hectares you can take in both the pleasures of the sea and historical sites.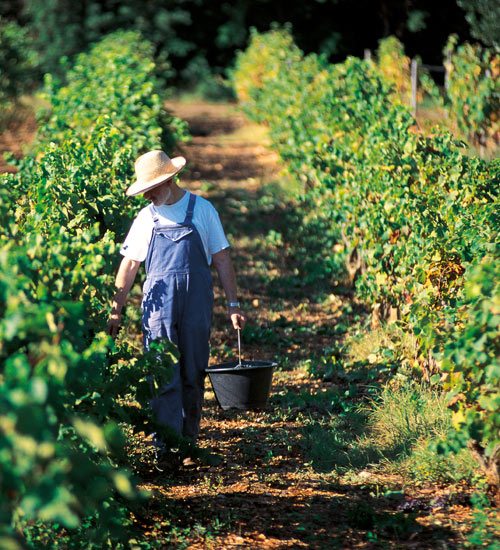 A sunny paradise, a haven of greenery, freshness and an oasis of silence, Saint-Honorat Island is a private island belonging to the monks of Lérins Abbey. Visit Saint-Honorat Island for an exceptional day out. The island is full of activities to suit everyone, whether on a family day out or a work trip (seminar).
Visit Saint-Honorat Island and discover unspoilt nature. You can walk across this wooded island of Aleppo pines and superb umbrella pines, along paths on the edge of turquoise waters.
You can visit many monuments free of charge. Saint-Honorat Island has been a listed site since 1941 and has some five historic monuments: the monastery tower (first listed in 1840 in the Maritime Alps); the Chapelle Saint-Sauveur (1886); the Chapelle de la Trinité (1886) and two Napoleonic hot shot furnaces (1908).
If you wish, you can attend a mass. Masses are usually held Monday to Saturday at 11.25 a.m. and Sunday at 9.50 a.m. but times vary depending on festivals and ceremonies. See mass times.
Saint-Honorat Island
Saint-Honorat Island, an exceptional little natural haven, located just a few minutes' boat ride from Cannes.
Lérins islands are made up of Saint-Honorat Island and Sainte-Marguerite Island.  They are located in the Bay of Cannes and separated by channel called 'Plateau du Milieu'. At 1500 metres long and 400 metres wide, Saint-Honorat Island is the smallest of the two. Saint-Honorat Island has the label Natura 2000 –
Saint-Honorat Island has been the site of a monastery since 410: it is here that is found the Notre Dame Monastery of Lérins Abbey. Its old Monastery Tower, located in the southern part of the island, stands directly over the sea. Today the island is inhabited by around twenty monks.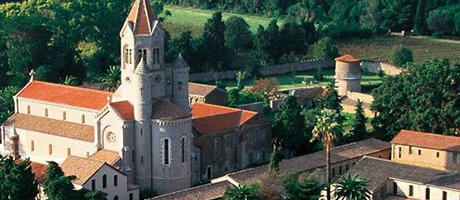 The wines of Saint-Honorat
The 8 hectares of vineyards on Saint-Honorat are cultivated by the monks of Lérins Abbey.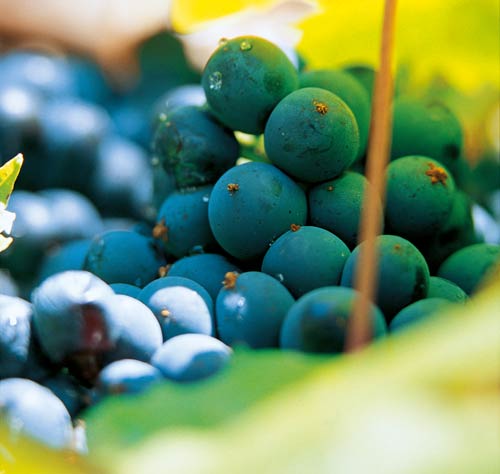 Enjoy the serenity and discover a unique terroir which produces great world-renowned wines.
All stages of production are carried out by the monks on the island: manual harvest, wine-making, ageing, maturation, bottling etc.
Out of respect for the environmental balance of the island and this exceptional terroir, the community has opted for a sustainable approach.
Discover our unique white wines made with Clairette (Saint Pierre), Chardonnay (Saint Césaire) and Viognier (Saint Cyprien) grapes, as well as our exceptional reds made with Syrah (Saint-Honorat & Saint Sauveur), Mourvèdre (Saint Lambert) and Pinot Noir (Saint Salonius).
You can taste the wines produced by the monks of the Lérins Abbey on the first Friday of every month at a relaxed gathering among the vines, weather permitting. You can also taste them every day at the restaurant.