Our boats to Saint-Honorat Island
A short boat ride from Cannes, find yourself in the midst of nature on Ile Saint-Honorat.
Spend a day combining culture, with tours of the island and its monuments, and relaxation, enjoying the pleasures of the sea. Have an enjoyable time on the boat crossing towards the Lérins Islands. You will discover an exceptional view over the Bay of Cannes. The boat crossing to the Lérins Islands lasts around 15-20 minutes.
Planaria is the only ferry company with crossings to Saint-Honorat Island. We have boat crossings to Lérins Islands every day of the year departing from the Quai des Iles in Cannes. Of course you have the option of hiring one of our boats for transfers or even mini-cruises which will allow you to appreciate the beautiful sights of the Riviera from a new perspective.
You can choose the times that best suit your group.
Le Saint-Siffrein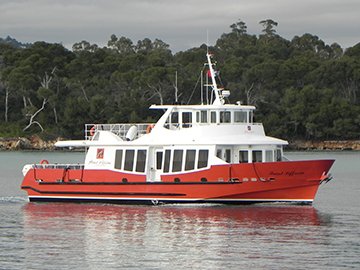 Le Saint-Maxime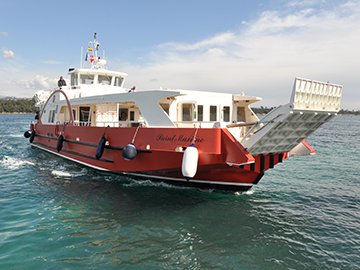 Le Saint-Honorat III