THE MASSES AT SAINT HONORAT
The church is now open to the public from the end of mass (or from 10:30 on Monday) to 15:30. for personal prayer.
All people can again attend SEXTE and NONE, in the abbey church, provided that they wear a mask and respect the physical distance.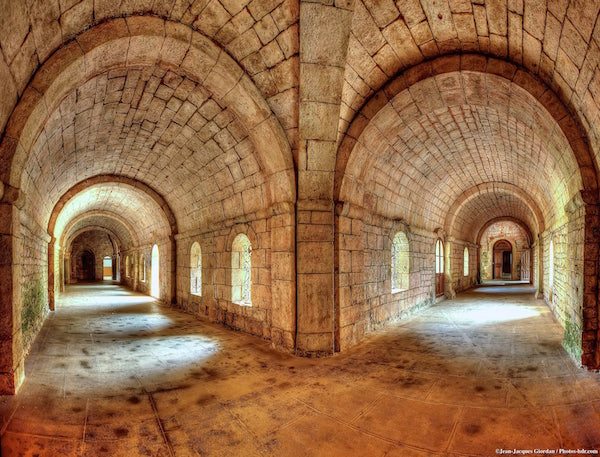 Saint-Honorat Island is imbued with 16 centuries of history and monastic life. We invite you to discover its beauty and way of life.
The church is open to visitors. You can share prayer time with the community throughout the day. You can also experience a moment of reflection or prayer in this silent space or stay a little longer for a stay in our hotel.
Prayer times accessible to day-trippers.
Sext : 12.35 p.m.
Nones : 2.30 p.m. (Sundays and ceremonies at 2.45 p.m.)
Vespers: from 1 May to 30 September at 5 p.m., on Sunday and ceremonies
MASS PROGRAM
Mass is for normal days.
Monday at 7.45, There is no mass on Monday at 11.25
Tuesday to Saturday at 11.25am
When there is a religious holiday: 11:00
Sunday and solemn days: 9.50
You must arrive no later than 10 minutes before the start of the mass at the monastery door, respecting the physical distance.
Wear a mandatory mask except for children under the age of 11.
Hand disinfection with hydroalcoholic gel (at your disposal) before entering the church
Please settle only in places that are not marked with a red cross
It will not be possible to leave the Church during the celebration. "
July:
Friday 3 July, St. Thomas the Apostle: 11:00
Saturday 11 July, solemnity of San Benedetto: 9:50
Wednesday 22 July, solemnity of Santa Maria Madeleine, 9:50
Thursday 23 July, Saint Brigitte: 11:00
Saturday 25th July: Saint Jacques: 11am
August:
Thursday 6 August, Transfiguration of the Lord: 11:00 am
Saturday August 15, Assumption of Mary: 9:50
Thursday 20 August, San Bernardo: 9:50
September:
Tuesday 8 September, Nativity of the Virgin: 11:00 am
Monday 14 September, Exaltation of the Holy Cross: 11:00 am
No public mass on September 15th.
Friday 18 September, commemoration of all the dead in the Cistercian family: 11:00
Tuesday, September 29, San Michele and all the angels: 11:00