Plan a unique day-trip on Saint-Honorat Island
You can plan a private or corporate event on Saint-Honorat Island. For an unforgettable day, combining moments of culture, relaxation and work, in this exceptional setting. Highlights: boat trips, wine and liqueur tasting, wine cruises, guided tours, meeting rooms etc.
As soon as you step off the boat you will be welcomed by the scents of the South. To set the scene, we suggest beginning your day with a welcome coffee on the terrace of our restaurant, La Tonnelle, with its breathtaking view of Sainte-Marguerite Island, over the turquoise waters of the Canal and the Bay of Cannes.
Our Services
(only reservation)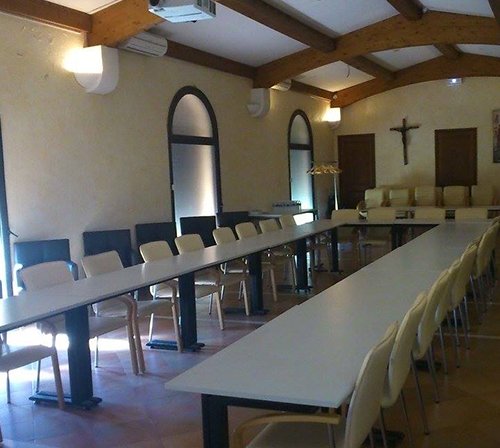 Plan a seminar
In this atmosphere, whatever the type of seminar you have in mind, Saint-Honorat Island will breathe new life into your meetings. Our facilities and equipment is available for you to use. Your staff will never forget this exceptional day.
Organise a seminar on Saint-Honorat Island. Take advantage of an exceptional setting for your tea-work with a fully equipped meeting room available for you to hire. Possible activities include tasting the wine produced by the monks of Lérins Abbey, lunch at la Tonnelle restaurant, and a guided tour of the island and its monuments.
We have devised breaks to energise your participants. That will help them to inject positive energy and make participants more attentive for the next presentation, whilst discovering the heritage of Saint-Honorat Island.
Hire a boat
If you organise a corporate or private event on Saint-Honorat Island, you can hire one of our 3 boats for transfers, mini-cruises or any type of event. Our boats have the capacity to hold large groups.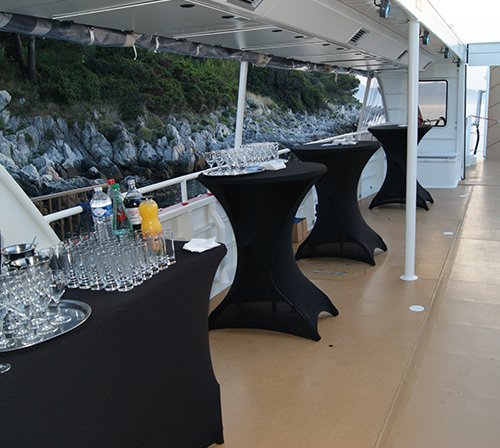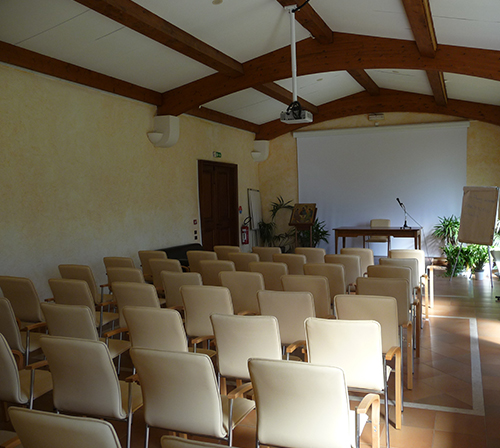 Hire a meeting room
We will provide you with an air-conditioned room with electric roller blinds, a giant screen, a ceiling-mounted video projector and any audio equipment you need. You can start your day with a welcome coffee on the terrace of our restaurant La Tonnelle, with a breathtaking view over the Bay of Cannes, by the turquoise waters of Saint-Honorat Island.
The equipment included in the package: secure wifi internet access, flipchart, desk pads, pens, mineral water (50 cl bottle).

Lunch at the La Tonnelle restaurant
For your group lunches, the La Tonnelle restaurant welcomes you for an enjoyable and gourmet break, for your family or business lunches. We have several indoor and outdoor spaces with capacity for many guests. You can have lunch opposite the Bay of Cannes every lunchtime. The restaurant is open every day. The La Tonnelle restaurant offers a delicious Mediterranean-inspired cuisine. We offer lunchtime set menus for groups, tailored to your needs. You can also taste the wines produced by the monks of Lérins Abbey.
According to your needs and wishes, we can organise:
Tailored menus
Breakfasts
Welcome coffees
Buffets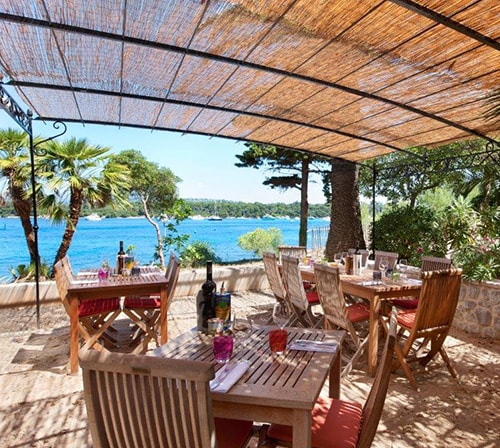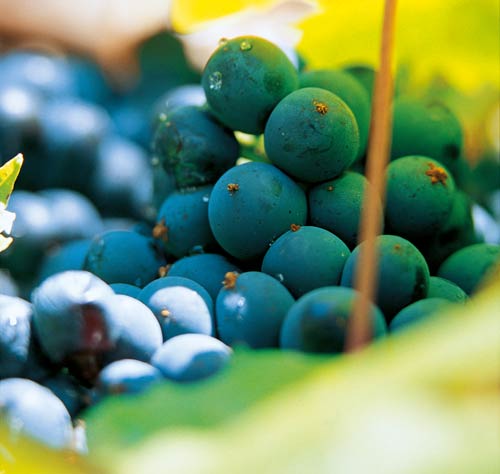 Tastings by reservation
We offer a range of services for groups:
tastings of great wines amongst the vines with commentary by the sommelier, 3 different thematic guided tours, VIP services etc.
An introduction to our wines, tasting the wines of the Lérins Abbey and exploring its vineyard.
Saint Pierre (White wine – Clairette/ Chardonnay)
Saint-Honorat (Red wine – Syrah)
Both for amateurs and experience wine tourists, take the wine tasting experience further by discovering the quality of our great wines.
Saint Césaire (White wine – Chardonnay)
Saint Sauveur (Red wine – Vieilles Syrah)
In the footsteps of the powerful, taste the wines served to heads of state at the G20 summit and to the Jury at the International Film Festival (Cannes).
Saint Césaire (White Wine – Chardonnay)
Saint Salonius (Red Wine – Pinot noir)
Thematic guided tours
Discover Saint-Honorat Island, on a tour by trained and supervised friends of the community. Each tour lasts 90 minutes.
During these tours you will find out about the history of the island and its monuments such as the abbey church, the monastery tower. You will also discover monastic life, the Rule of St Benedict and his community.