Masses at Saint-Honorat
Mass is usually at 11.25 a.m. Monday to Saturday and 9.50 a.m. on Sundays but these times are subject to festivals and ceremonies.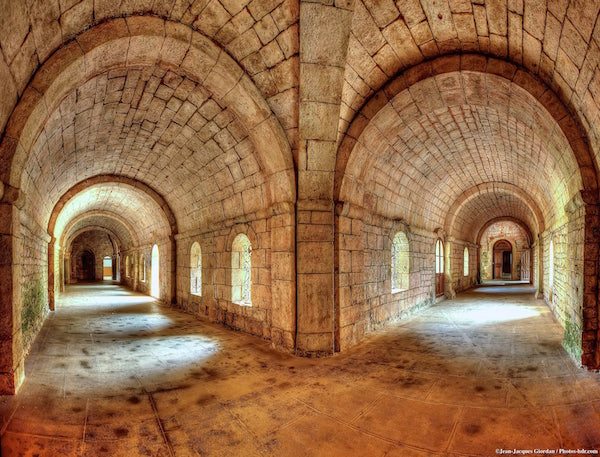 Saint-Honorat Island is imbued with 16 centuries of history and monastic life. We invite you to discover its beauty and way of life.
The church is open to visitors. You can share prayer time with the community throughout the day. You can also experience a moment of reflection or prayer in this silent space or stay a little longer for a stay in our hotel.
Prayer times accessible to day-trippers.
Sext : 12.35 p.m.
Nones : 2.30 p.m. (Sundays and ceremonies at 2.45 p.m.)
Vespers: from 1 May to 30 September at 5 p.m., on Sunday and ceremonies
Mass Times
Schedule of the Masses July to September 2017.
The Mass is usually on weekdays at 11:25 am, on Sunday at 9:50 am.
Please find here the changes made to this schedule, or confirmations in case of doubt from July to September 2017:
August:
Sunday August 6, Transfiguration of the Lord: 9:50 am
Wednesday, August 9, Saint Thérèse-Bénédicte de la Cross: 11:00 am
Thursday, August 10, Saint Laurent: 11:00 am
May 15th August, Assumption of Mary: 9:50 am
Sunday August 20, Saint Bernard: 9:50 am
Thursday, August 24, Saint Bartholomew: 11:00 am
September:
Friday 8 September, Nativity of the Virgin: 11:00
Thursday, September 14, Exaltation of the Holy Cross: 11:00 am
Monday, September 18, Commemoration of the Deceased of the Cistercian Family: 11:00 am
Thursday, September 21, Saint Matthew: 11:00 am
Friday 29 September, feast of Saint Michael and all the Holy Angels, 11:00